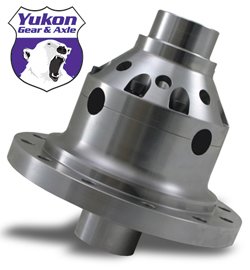 Yukon Grizzly Locker
The Yukon Grizzly Locker is the ultimate in locking differentials for street, off-road, & drag racing. Grizzly Lockers provide 100% power to both tires, while still allowing for disengagement while negotiating turns. The Yukon Grizzly locker is a mechanical locking differential. It features a forged case and 8620 internals for maximum strength. It's patented design reduces common locker failures. All units assembled in the USA! All Grizzly Lockers are backed by the best warranty in the business! Yukon covers the replacement unit and covers any collaterally damaged parts and associated labor, up to $2,000!

Technical Notes:
Jeep TJ: This unit is drilled for 7/16" ring gear bolts. If you are using it in an application which has 3/8" ring gear bolts, please purchase part number YSPBLT-027 to sleeve the ring gear bolts.

Jeep JK: This unit is drilled for 1/2" ring gear bolts. This unit is not compatible with 2014 JK's with an automatic transmission.
Dana 60: This unit is not compatible with c-clip axles
| | |
| --- | --- |
| Axle | Part# |
| Dana 30, 27 Spline 3.73 and Up | YGLD30-4-27 |
| Dana 30, 30 Spline 3.73 and Up | YGLD30-4-30 |
| Dana 35, 27 Spline 3.54 and Up | YGLD35-4-27 |
| Dana 35, 30 Spline 3.54 and Up | YGLD35-4-30 |
| Dana 44, 30 Spline 3.73 and Down | YGLD44-3-30 |
| Dana 44, 30 Spline Non - Rubicon JK | YGLD44-3-30-JK |
| Dana 44, 30 Spline 3.92 and Up | YGLD44-4-30 |
| Dana 50, 30 Spline | YGLD50-30 |
| Dana 60, 30 Spline 4.10 and Down | YGLD60-3-30 |
| Dana 60, 35 Spline 4.10 and Down | YGLD60-3-35 |
| Dana 60, 40 Spline 4.10 and Down | YGLD60-3-40 |
| Dana 60, 30 Spline 4.56 and Up | YGLD60-4-30 |
| Dana 60, 35 Spline 4.56 and Up | YGLD60-4-35 |
| Dana 60, 40 Spline 4.56 and Up | YGLD60-4-40 |
| Ford 10.25/10.50, 35 Spline | YGLF10.25-35 |
| Ford 8.8, 28 Spline | YGLF8.8-28 |
| Ford 8.8, 31 Spline | YGLF8.8-31 |
| Ford 9, 28 Spline | YGLF9-28 |
| Ford 9, 31 Spline | YGLF9-31 |
| Ford 9, 35 Spline | YGLF9-35 |
| GM/Chrysler 11.5, 30 Spline | YGLGM11.5-30 |
| GM/Chrysler 11.5, 38 Spline | YGLGM11.5-38 |
| GM 14 Bolt, 30 Spline | YGLGM14T-30 |
| Rockwell 2.5 Ton, 16 Spline | YGL2.5-16 |
| Nissan Titan Rear, 32 Spline | YGLNTITAN-32 |
| Toyota 8, 4 Cylinder | YGLT8-30 |
| Toyota Landcruiser, 30 Spline | YGLTLC-30 |
| Toyota V6 | YGLTV6-30 |
Featured Products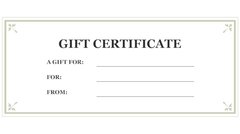 Gift Certificate
$25.00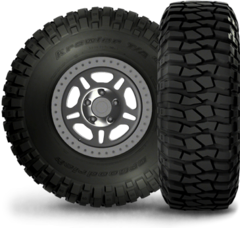 BFGoodrich Krawler T/A KX Red Label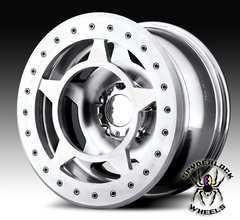 Spyderlock Beadlock Wheels
$355.00