Poison Spyder Defenders Jeep TJ - Aluminum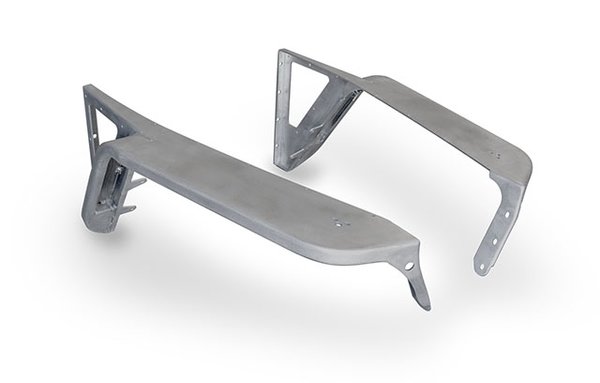 Poison Spyder Defenders Jeep TJ - Aluminum
Poison Spyder raises the bar for Jeep fender armor—DeFenders™ are the next evolutionary step beyond "tube fenders". CNC laser cutting and precision brake-forming yield a stronger, more functional, better-looking fender than the tired, out-dated tube fender design. DeFenders™ provide protection to your Jeep during hard core trail use as well as increased clearance for larger tires and suspension articulation. The wheel opening is approximately 4" wider than the stock Jeep fenders, and about 3" wider than old school tube fenders

Solid, "Tubeless" Construction
DeFenders™ are fabricated entirely from CNC laser-cut, precision brake-formed 3/16" plate, either heavy duty P&O steel or lightweight 6061-T6 aluminum. Only one competitor manufactures a fender that's anything like the DeFender™>—fabricated entirely of plate with no tubing—but their design leaves a vertical edge of the metal pointed downward, right at the tire. The DeFender™ has an extra "return", or lip along the underside of the fender, which provides better protection from cutting into a fully stuffed tire, while also lending extra strength to the outer edge of the fender, where it is most likely to come in contact with rocks, canyon walls, trees, etc.
DeFenders™ vs. "tube fenders"
DeFenders™ are not "tube fenders"—they're better! Much of the Jeep armor industry was built upon Poison Spyder's original Tube Fender design, which has been borrowed, copied, and in some cases even improved upon, by many of our competitors. But now the state of the art in Jeep fender armor takes a giant leap forward with the DeFender™ product line. Rather than tube, the outer edges of the DeFender™ are brake-formed into a rugged 3-sided rub rail. Most "tube fenders" use a piece of .120" thick (just under 1/8") tubing as the outer edge rub rail, with 1/8" thick sheetmetal top plates. Compare that to the 3/16" (.188") thick material of the DeFender™ which is carried throughout its structure, from the outer rub rail surface to the top plates to the mounting structure. The DeFender™ is not only much stronger than a tube fender, it looks much better as well, with smooth flat surfaces that blend better with your Jeep's exterior appearance.
Increased Front Tire Clearance

Even on the non-highline version, the DeFender™ provides a much larger wheel opening than stock or some competitors' tube fenders. The back of the wheel opening, where larger tires tend to rub when the steering is at full-lock, is approximately 2½" further back compared to typical tube fenders, and about 4" further back than the stock Jeep flares.
Featured Products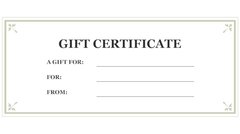 Gift Certificate
$25.00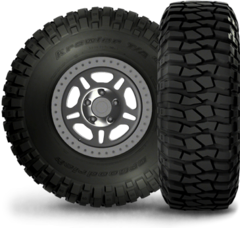 BFGoodrich Krawler T/A KX Red Label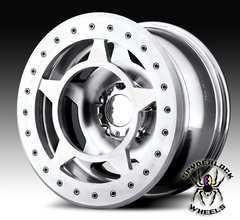 Spyderlock Beadlock Wheels
$355.00