MBRP Installers Series Dual Stack Exhaust System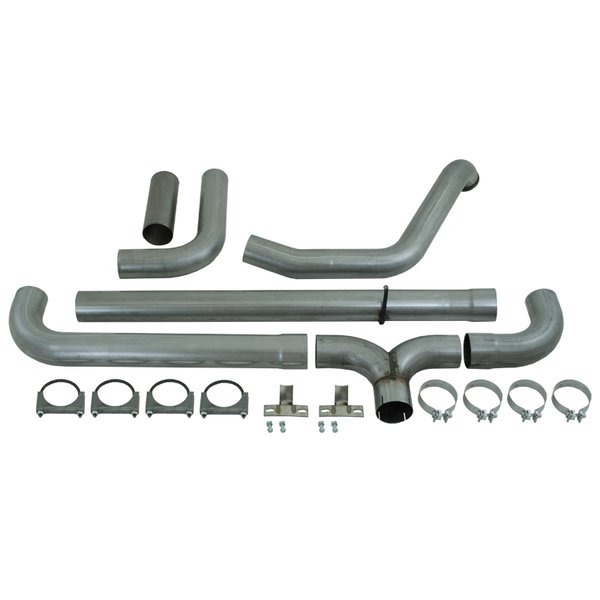 MBRP Installers Series Dual Stack Exhaust System
KEY FEATURES:
* Classic drag race style




* Delivers a rich, mellow exhaust note




* Installs with common hand tools




* Can improve fuel economy by 1-2 mpg




* Boosts torque and horsepower




* Fits with a wide range of MBRP stack designs



Some people love stacks because of the awesome rumble that they make cruising down the street. For others it's the big rig look of stacks crowning their truck. Who's right - who cares? You get both with MBRP's SMOKERS(tm).

The turbo pipe back type system eliminates the catalytic converter. The objective is to provide the absolute lowest exhaust gas temperatures, maximum exhaust flow, torque and horsepower possible. It's the ideal configuration for off road applications.

Personalize your ride with our wide range of stack designs. From 4" Turn Outs to 6" Angle; in mirror polished T304 stainless steel or our awesome Black Finish - we've got what you want.

The Best Systems Start with the Best Materials

MBRP gives you the best built and best designed systems at a value price with its Installer Series systems. Over 80% of the drivers on the NHRDA drag race circuit choose MBRP products to give them the winner's edge. Heavy duty aluminized steel guarantees you years of performance. We are so sure of this product that we back it with a 3 Year Warranty.

Built to Perform

You count on your truck to tow all of your gear to where you want it. With your MBRP performance exhaust you can make that happen with up to 18 HP more horsepower and 28 ft/lb more torque. Give your truck more pulling power and much improved throttle response with an MBRP diesel exhaust system. Our systems are so much more efficient, it will be easy to see what your truck can really do.

Minimize Backpressure

The secret to getting more out of your diesel engine is to give it lots of cool, clean air. The only way that you can get fresh air in is to get the hot air out. From the fully mandrel bent tubing to the minimal bend degree angles, your MBRP SMOKERS(tm) system gets hot exhaust out fast. Drop exhaust gas temperature by up to 200F and set the stage for all the performance you want. An MBRP SMOKERS(tm) exhaust system is the starting point to getting the most from cold air intakes, programmers, modules and downloaders.

Easy Installation

MBRP SMOKERS(tm) are as much fun to install as to drive with on your truck. They are designed to make installing a system onto your truck a no weld, no hassle two to two and a half hour project. Everything is direct fit to the OEM hangers and you get all the clamps and parts you will need, all in one box, no matter what configuration of truck you have.

Sound & Style
Performance is one thing but at MBRP we believe that appearance and sound are just as important. Every MBRP performance exhaust system has been specifically tuned to get the optimal sound from your pickup. With our built in quality and our unmistakable styling, there's no question that you have the hottest performance exhaust on the road - MBRP.

Featured Products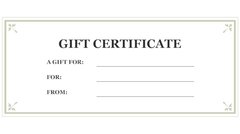 Gift Certificate
$25.00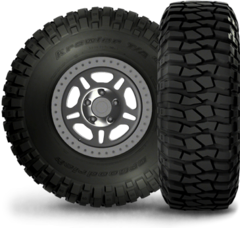 BFGoodrich Krawler T/A KX Red Label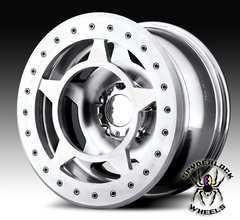 Spyderlock Beadlock Wheels
$355.00