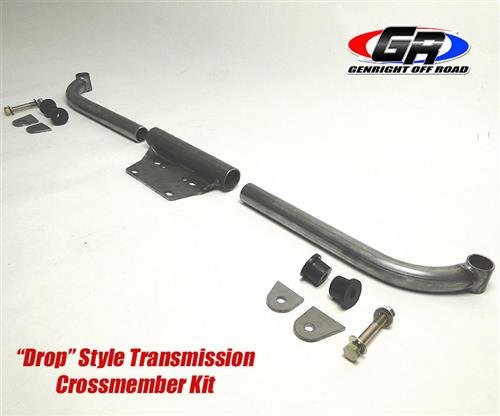 GenRight Crossmember Kit
This is a DIY (do it yourself) Universal Cross Member Kit to hold up your transmission (or transfer case), independent of your vehicles belly skid plate.
Choose either Drop Style or Flat Style
It's design allows for maximum clearance to the essentials (front driveshaft and exhaust) while still supporting the driveline with a durable tubular cross member that is urethane mounted to the inside of the frame.
GenRight has assembled a generic kit that can be adapted to a wide variety of engine and transmission configurations used in Jeeps!
The cross member pieces are all cut and ready for you to "tack" welded together in place, then removed for final welding and paint.

The Crossmember kit is designed to attach to the inside of the frame, above the belly skid plate.

The Bracket Kit FEATURES:

Urethane isolated at the frame, keeps the mount super low profile.




Pre-bent and mitered tubes are ready for fitting and welding.




Center slip tube mount makes installation super easy!




The mount can also be tied into the transfer case skid plate for additional strength.




This crossmember allows the belly skid to be removed for unobstructed access to the transmission and transfer case for service.



Kit INCLUDES:
All the mounts and hardware, as pictured.
Featured Products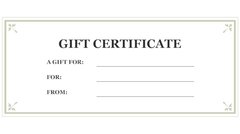 Gift Certificate
$25.00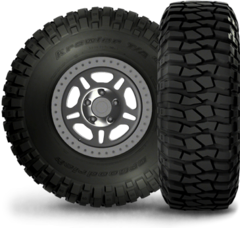 BFGoodrich Krawler T/A KX Red Label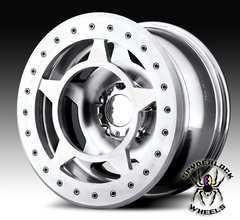 Spyderlock Beadlock Wheels
$355.00